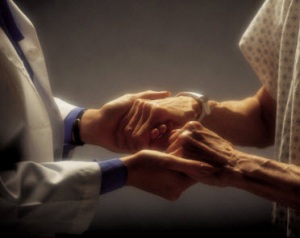 We're pleased to announce that the Gordon and Betty Moore Foundation has awarded Johns Hopkins' Armstrong Institute a grant of $8.9 million to design safer care in ICUs. This project will have two overriding aims: to better engage patients—and their family members—as integral parts of the care team; and to use systems engineering methods to leverage technologies and create better processes that ensure patients always receive needed treatments.
This grant is the first in a 10-year, $500 million program, announced today by the foundation, that aims to eliminate all preventable harms that patients experience in the hospital. We're humbled that the Moore Foundation has chosen to partner with us on this visionary effort, and we look forward to the opportunity to contribute to a safer health care system that truly respects patients.
Read a news release about this award. We'll also be sharing a video from today's annoucements, when it is available.