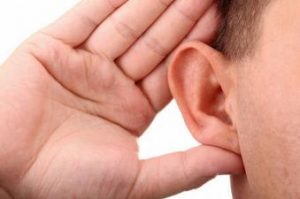 I was reminded again recently of how important it is to sometimes just sit back and listen to what our patients have to say. Every month, as part of our hospital-wide patient safety efforts, I meet with staff and interview patients, seeking to learn how we can improve the care we provide to them.
A young patient shared two stories with me, one telling me how we get it right and one reminding me how we sometimes get it wrong, even without realizing it. She was nervously awaiting a procedure in Interventional Radiology when a nurse sensed her anxiety and called in a child life specialist. The specialists came and significantly helped relieve the patient's suffering. She listened to the patient, offered a comforting touch, and provided her age-appropriate reading material and Sudoku puzzles, a brilliant though infrequently used intervention. If anything could take your mind off of your illness, it is Sudoku.
What was amazing was that after all the patient had been through—weeks in the hospital, countless procedures, scores of clinicians—what she remembered was the nurse's act of kindness by caring enough to call the specialist. The patient reminded me that though we can cure disease sometimes, we can relieve suffering always, often with nothing more than a kind word, a gentle touch or a warm smile.
As I listened, the patient, along with her mother, went on to tell me more. They told me how the patient has complex allergies and that her mom knew her disease better than any clinician. They had lived with the disease for a decade. Yet at times, neither the patient's mother nor the patient felt they were being heard by the doctors. The mom expressed frustration that clinicians often dismissed her concerns and discredited her knowledge.