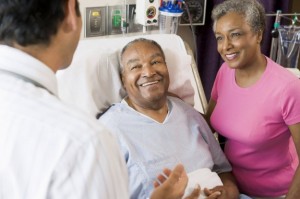 In creating the Armstrong Institute, we reviewed the Johns Hopkins Medicine values, trying to see if these were sufficient for our new endeavor and considering if we might need some new ones.  Much to my surprise, no one among the 50 people in the room - myself included - could state the values off top of our head.  So we looked them up:
Johns Hopkins Medicine Core Values
Excellence and Discovery
Leadership and Integrity
Diversity and Inclusion
Respect and Collegiality
We then realized that the words themselves were not important.  What was important was what the words meant to each of us.  We asked everyone to describe how they would behave if they lived these values.  The answers, understandably, varied whether the responder was a researcher, a community physician, a nurse, a member of the patient safety staff, an administrator, a house keeper.  Yet, if Hopkins is to advance patient safety, all of us must live these values in our own way.
After doing this exercise, we realized that these words already have a place in the new institute.  Integrity will be in the form of a commitment to transparency about our performance.  Inclusion means we will make patients our North Star, ensuring that everything we do is with patients and their families in mind.
But living these values is a tall order.  It means being humble enough to admit we can improve.  It means committing to continuously improve our outcomes, rather than believing complications are inevitable rather than preventable.  It means advancing the science of patient safety and quality at Johns Hopkins every bit as much as we advance basic and clinical research.  It means creating systems to help clinicians deliver excellent care, to monitor their performance and to use that data to improve.  It means having the courage to make health care disparities visible and, in the process, working to ensure a higher quality of care for all.  It means recognizing that teams make wise decisions with diverse and independent input, that all members of the care team are important to delivering optimal outcomes.  It means discouraging mindless variation in care, variation that is driven because of position or because "I want to," and encouraging well thought-out variation, variation that is based on a theory, hypothesis or evidence that care for each patient.
To take quality to the next level, each of us, in our own unique ways, will need to live these values.  And so, we ask you to read these values and write down what they mean to you in your job, and then work to live them every day.  We would love to hear from you about how you live these values in your work area.  You are essential to our goal of delivering high quality care.  And our patients deserve nothing less.