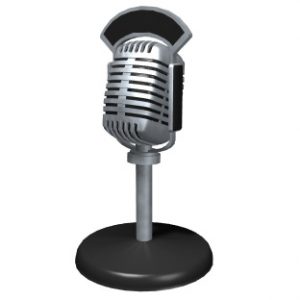 Last year, Sarah Andryauskas, then a new nurse in our emergency department, was caring for a patient with diabetes who had trouble maintaining healthy blood glucose levels. His disease had contributed to several hospital visits over the preceding months and years.
As health care providers, it's tempting to attribute such repeat visits to patient noncompliance. But Sarah took the time to ask: Was there a barrier that kept the man from taking control of his health? Indeed there was, as the patient explained that diabetes-related sight loss had made it impossible to read his glucometer—and thus to manage his blood sugar.
Sarah's story of this revelation, and the extraordinary steps that she and a colleague took to find a glucometer that reads results out loud, is the first in a new podcast series that delves into what it truly means to practice "patient- and family-centered care."

From time to time, I'll use this blog to highlight inspiring new stories—from caregivers, patients, or both—that have been added to the series. Visit the website for the project, called
The Heart of Caring
, anytime to see the full list of podcasts.
With support from The Josie King Foundation, we have undertaken this project because we recognize the power of stories to help us to get our arms around complex concepts. Many health care organizations have committed to patient-centered care in their mission statements, and many have changed how they structure care in order to foster a more genuine partnership with patients and family members. But what does the term really mean? Some of us have simplified our understanding to "the patient is the North Star" or "the kind of care you would give your mother." These phrases come closer to capturing the essence of patient-centered care, but they still don't do it justice.
Our project is a step toward changing this. We envision a smaller, more focused version of StoryCorps, that powerful oral history program heard on National Public Radio. They collect stories of love and loss, of what it means to be a mom or a dad, of heroism and of injustice.
Tell us your stories of patient-centered care. If you work in health care, maybe it was the time you held a scared patient's hand, prayed with a family, or bent a little rule because that is what the patient needed most at that moment. If you've been a patient or the family member of one, tell us about the time that you received loving care, or witnessed care that took your breath away. Through these tales, you will help us better define excellent patient- and family-centered care and stimulate a conversation across health care. You will help us make it more likely that outstanding patient- and family-centered care becomes the norm rather than the exception.
Please help us in this effort. We are collecting stories from clinicians, from patients, from clinicians and patients together. We welcome stories from across the globe. If you have a story to share, please e-mail Elizabeth Tracey at etracey@jhmi.edu.