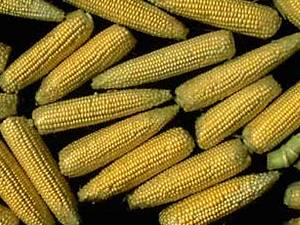 Some of the best ideas for improving health care come from outside our field. For example, we've adapted cockpit-style checklists from aviation to improve teamwork and communication on our clinical teams. We've turned to performance improvement methods from manufacturing to reduce waste and defects in care delivery.
A recent experience reminded of the value of seeking ideas and inspiration from elsewhere. As I wrote in an earlier post, I was among 15 executives from various fields who toured Cargill through a fellowship run by the Malcolm Baldrige National Quality Award Program. On a visit to Cargill Corn Milling, among the largest of the gigantic company's 75 business units, I heard a story with unexpected parallels to health care. Cargill officials told us that their nine plants used to compete against each other. Often, two or more of their plants would submit bids to the same customer, usually with different prices. This self-competition was inefficient, didn't meet customer needs, and cost them market share and revenue. Something needed to be done.
The Cargill leaders recognized that they needed to organize themselves around what they provide to customers (i.e. their product lines) rather than their geographically based plants. And that's what they did. The three main product lines were human food products (largely sugar), animal feed, and fermentation such as ethanol. Rather than having each plant compete against each other, they worked together to meet customer needs.
To support this new structure, they set cascading goals in which everyone—from the employee to the plant to the product line—knew what they had to accomplish to meet corporate goals. They changed the incentive structure so that plant managers had greater motivation to ensure the company's success, customer satisfaction, product line success and their plant's efficiency. With this reorganization, they weren't pitted against others at their own company.
As I listened to the presentation, my pulse quickened. I leaned forward anxiously feeling as if I took a double espresso to pull an all-night study session. The parallels between corn milling and health care were haunting.