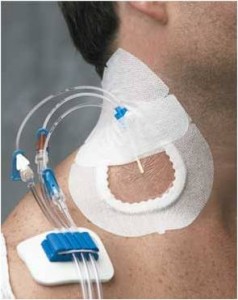 Patients, providers and the public have much to celebrate. This week, the Centers for Medicare and Medicaid Services' Hospital Compare website added central line-associated bloodstream infections in intensive care units to its list of publicly reported quality of care measures for individual hospitals.
Why is this so important? There is universal support for the idea that the U.S. health care system should pay for value rather than volume, for the results we achieve rather than efforts we make. Health care needs outcome measures for the thousands of procedures and diagnoses that patients encounter. Yet we have few such measures and instead must gauge quality by looking to other public data, such as process of care measures (whether patients received therapies shown to improve outcomes) and results of patient surveys rating their hospital experiences.
Unfortunately, we lack a national approach to producing the large number of valid, reliable outcome measures that patients deserve. This is no easy task. Developing these measures is challenging and requires investments that haven't yet been made.
Read More »To gauge hospital quality, patients deserve more outcome measures